WANT YOUR MONEY TO GROW AND YOUR STRESS TO GO?
Create a major money breakthrough, safely, securely, confidently and have the financial freedom you've dreamed about.
IN JUST SIX MONTHS, YOU'LL MASTER HOW TO: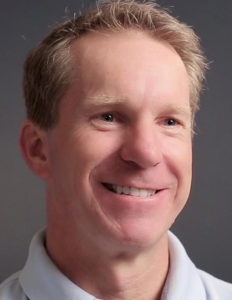 Clarify your vision and direction to identify your WHY?
Strategize your actions for success.
Learn the secrets to investing for success.
Create an environment that supports your money goals and removes any hurdles.
Master your psychology to eliminate limiting beliefs and program your mind for success.
Track your progress and make improvements when required.
Design an account structure that guarantees to eliminate money stress.
FINANCIAL FREEDOM COACHING TEACHES YOU TO MAKE AND RETAIN MORE MONEY.
Has money been a stress in your life that prevents you from having the things you want? To be free of money stress, you need to know the RIGHT money strategies.
Financial Freedom Coaching unlocks the mysteries of money and gives you the tools to successfully build YOUR wealth.
The "Financial Freedom" Coaching is for the person who is ready to create their ideal money future and knows that having someone to support them will dramatically improve their results.
THE UNIQUE BENEFITS OF WORKING WITH ANDREW
Andrew is a Certified Financially Fit Bootcamp coach who has successfully grown his own multi-million dollar investment portfolio.
You will be working directly with Andrew to build the structures, accounts and knowledge to grow your wealth immediately.
The benefits don't stop there. Andrew will help you understand property and stock investing, and show you how to use both to exponentially grow your wealth.
With monthly personalized coaching and training, email support, access to the Investing Bootcamp course, we provide a level of support you won't find anywhere else.
EXPERT COACHING, PROVEN RESULTS
GUARANTEE FINANCIAL FREEDOM
Design Your Financial Account Structure
Eliminate money stress with the RIGHT bank account structure. We help you create the ideal bank account structure that instantly eliminates money stress, and sets you up for financial freedom.
We will show you how to automate your money transfers to guarantee your financial freedom.
MONEY MINDSET MAKEOVER
Design Your Money Mindset for Success
We guide you to eliminate limiting beliefs that have prevented you from succeeding until now, and provide you with strategies designed to give you a mindset of success and abundance.
Using proven techniques we will guide you to a new level of awareness and clarity, and give you the techniques you can use any time you need it.
INVESTING SKILLS
Learn the Secrets and Skills of the Wealthy
We will provide you with all the secrets and skills used by the wealthy to grow your wealth safely, securely and confidently.
You will gain new skills in stock, property and interest bearing investing that you can implement straight away, and for the rest of your life.
We will design a strategy, utilizing these skills, that is aligned with your strengths and goals, so you achieve financial freedom effectively and efficiently.
EXPERTISE WORKING WITH PEOPLE JUST LIKE YOU
Wealth Building 1 – The Basics
Get step-by-step assistance to create the foundation blocks that guarantee your financial freedom using the proprietary Money Planner.
Wealth Building 2 – Mindset Matters
We will assist you to identify the mindset of success and wealth, and design your ideal life with financial freedom.
Wealth Building 3 – Understand Risk
We will teach you how to identify money risk and how to reduce it so that money is no longer a stress in your life.
Wealth Building 4 – Design Your Personalized Investing Strategy
Create your personalized investing strategy that achieves financial freedom and builds your wealth in the timeframe suited to your goals.
Wealth Building 5 – Putting it all Together
Strategize the actions that will keep you on target and motivated to succeed.
COACHING & MENTORING SUPPORT
PERSONALIZED COACHING MAKES THE DIFFERENCE
1:1 personalized coaching support for YOU and YOUR money, with a multi-million dollar investor and coach.
Access to ongoing email support, so you get the answers and support you need, when you need them between coaching calls.
Templates and Tools to design your ideal wealth strategy that will demystify money and investing.
WE WORK WITH PEOPLE LOOKING TO TRANSFORM THEIR RELATIONSHIP WITH MONEY TO ACHIEVE FINANCIAL FREEDOM.
We know how to build your wealth and ensure your money is working to achieve your goals effectively.
We have helped our clients overcome their fear of money and investing, by providing the tools, resources and support to maximize the effectiveness of their investing strategy.
In short, we coach you in all the skills required to successfully make more money, getting your money working for you and giving you regular coaching to keep you confident, motivated and on target to achieve your money goals!
Ready to Achieve Financial Freedom?