Learn How to Manage and Invest Your Money for
A SECURE FINANCIAL FUTURE FOR YOU & YOUR FAMILY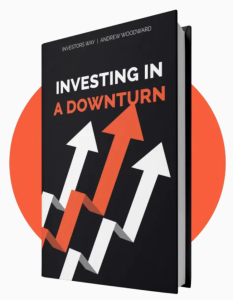 Free eBook: Investing in a Downturn
Click the button below to claim your copy, learn how to plant the seeds of massive returns in a downturn. Your free eBook it will be delivered straight into your inbox.
Take that first step towards a secure financial future now!
Take control of your money - and Build a Secure Financial Future
Are you tired of living from month to month, and not having a financial cushion for unexpected financial setbacks, let alone a comfortable retirement?
Don't want to pay for financial advisors who'll take your money but not make you any – but also don't want to make bad investments because you lack the tools and knowledge?
Want to adopt good money habits so you can not only get out of debt now and grow your wealth, but also set up your children with a good example and knowledge for their future.
You came to the right place
I'm Andrew, and I am a mindshift.money certified coach with over 25 years of experience in the world of finance.
I'm on a mission to change the money outcomes of one million people – by teaching you how to change your financial circumstances, you can then teach your family, spreading the knowledge and changing financial futures for generations.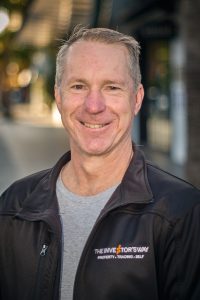 Wealth Accelerator Coaching
In 120 days you will learn how to add 7 figures to your net worth, gain the confidence to do it yourself and have an accountability buddy for 12 months to ensure your new money habits become permanent. Claim your free brainstorming session below.
5 Steps to Financial Freedom
Get the course that shows you how to implement the 5 Steps to Financial Freedom (the ones in the free eBook). The lessons learned in this course are priceless and will set you up for financial success…guaranteed!
My "Investing Bootcamp" navigates you through the jargon and teaches you what you need to know to invest like a pro – and build a secure financial future, no matter your starting scenario. Watch the masterclass to learn more.
I have always realised the importance of investing for future financial security, but have never had the knowledge and it's always been in the 'too hard basket'. The investing Bootcamp has now given me the knowledge, practical skills and resources to start investing and have the secure financial future that I've always wanted. The Bootcamp course is enjoyable and easy to follow. It lays out good plans and strategies and demystifies the investing process. It gives a great overview of all the different investing pathways and there is a strategy that will suit everyone, regardless of the amount of money that they have to invest. I would highly recommend this course for anyone who wants to take control of their money, start investing and create a future of financial security and freedom.